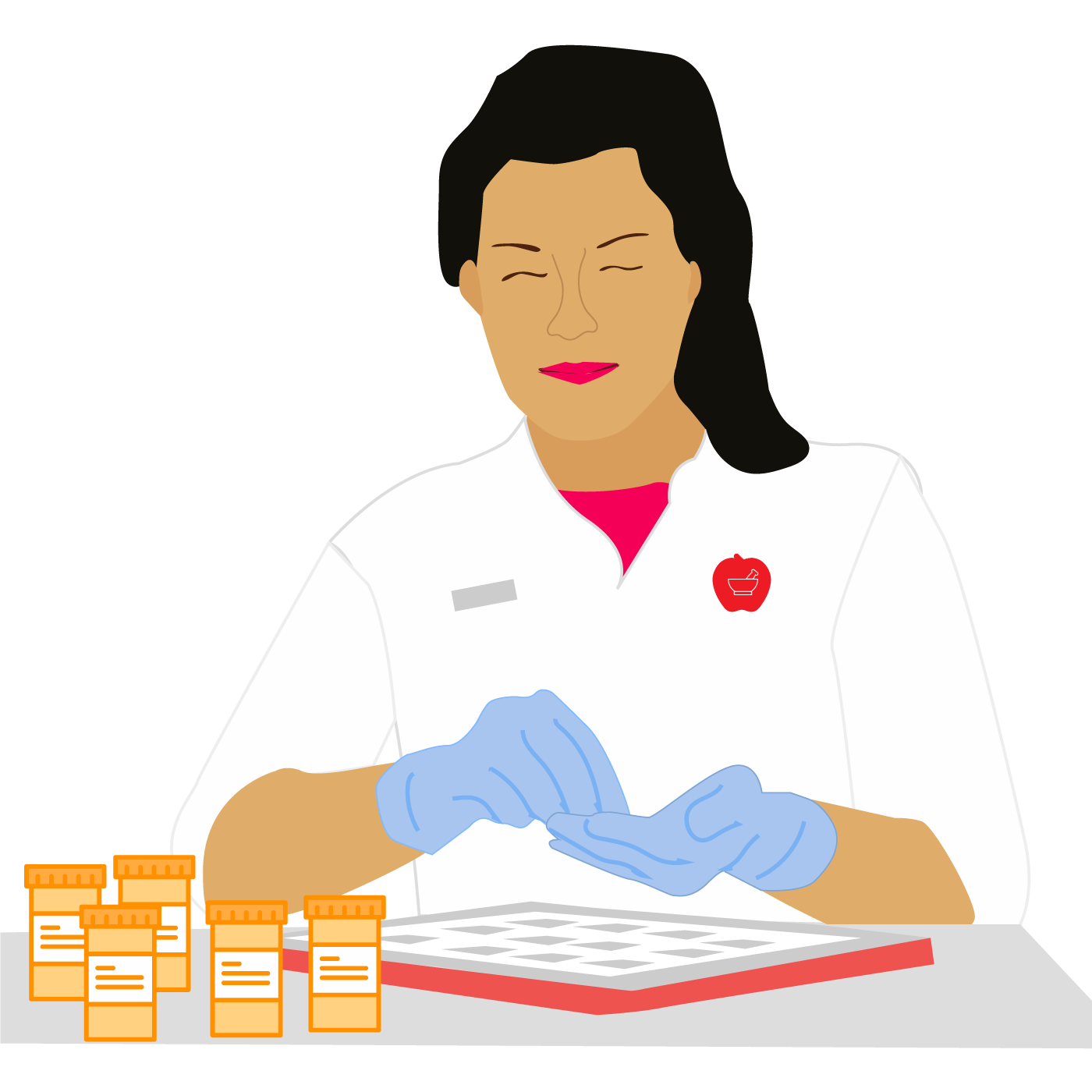 simplified
Medication packaging
Our unique medication packaging service is highly recommended by doctors, insurance companies, caregivers, assisted living facilities and seniors who use this service.
---
---
Multi-Dose Medication Packaging
We provide multi-dose medication packaging also called blister or bubble packs for senior citizens, chronic conditions, kids who are going to camps and others who request it for just $9.99 / month ($19.99 / 90 days) to cover packaging materials.
Mom and dad getting confused over their medications? Let us take care of that. Use the slider below to see the difference.
---
Commonly asked questions
You only pay for packaging materials!
1. $12.99 / 30 days
2. $24.99 / 90 days
3. $9.99 / pack (for camp or school)
Please give us up to 1 week to have everything ready. We may have to synchronize your medications with your insurance company.
Yes. We recommend you buy them from us. This way we can input the drug information in our database to check for interactions, document them and so on.
There is no additional charge for including over-the-counter medicines.
Please call the pharmacy. The pharmacist has to make that decision. There are a lot of factors to be considered. Example, you will have to sign a consent form that Red Apple Pharmacy is not liable for any errors caused by the other pharmacy, we have to document all the drug information in our database and follow state board of pharmacy regulations on this.
No. We don't deliver medications at this time. This will change in the future. We do however offer curbside pickup. Please check back.
We highly recommend that you call the doctor's office to send new prescriptions to Red Apple Pharmacy. Tell them you intend to have the medications packed. They will do this.
We discourage having to call your old pharmacy to copy the prescriptions for a few reasons. Example, they won't transfer prescriptions that don't have refills, they may transfer prescriptions that you are no longer taking, transferred prescriptions may not be complete, and it takes more time actually to transfer the prescriptions from other pharmacy than having your doctor office send it in. If the doctor office sends it in, we know it is the complete list of prescriptions the patient is currently taking.