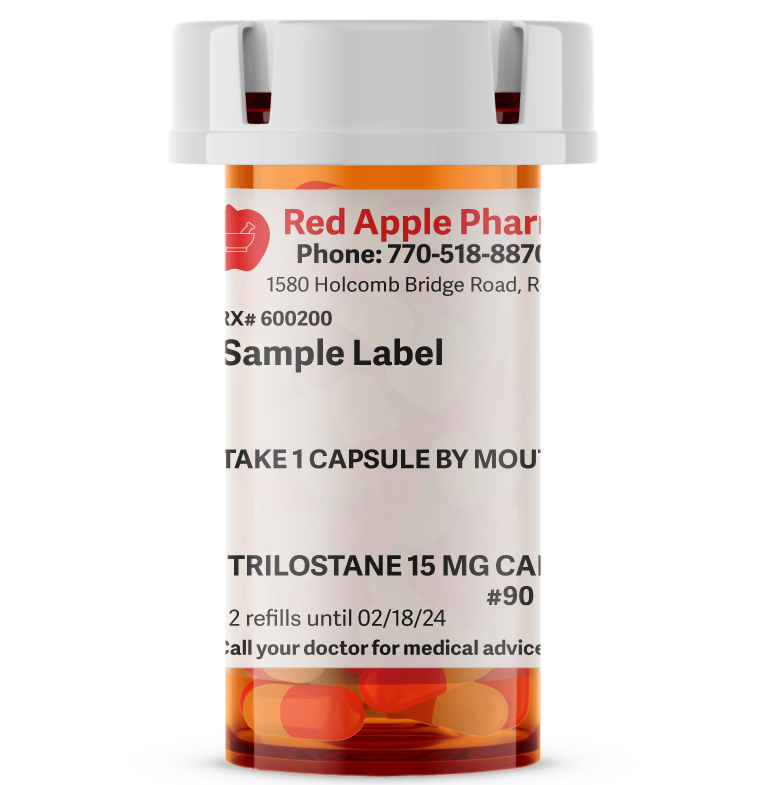 Trilostane Caps
In Stock At The Pharmacy
Prescription required. Not sold online. Prices are for your information only and are not final. Please call the pharmacy for the correct price.
Trilostane caps is prescription only.
A prescription from your provider is required for this medication. Please have your provider send the prescription using any of these methods:
1. Electronically to Red Apple Interactive Pharmacy.
2. Fax: 770-518-8871
3. Telephone: 770-518-8870
We will inform you upon receipt of the prescriptions with next steps. Thank you.