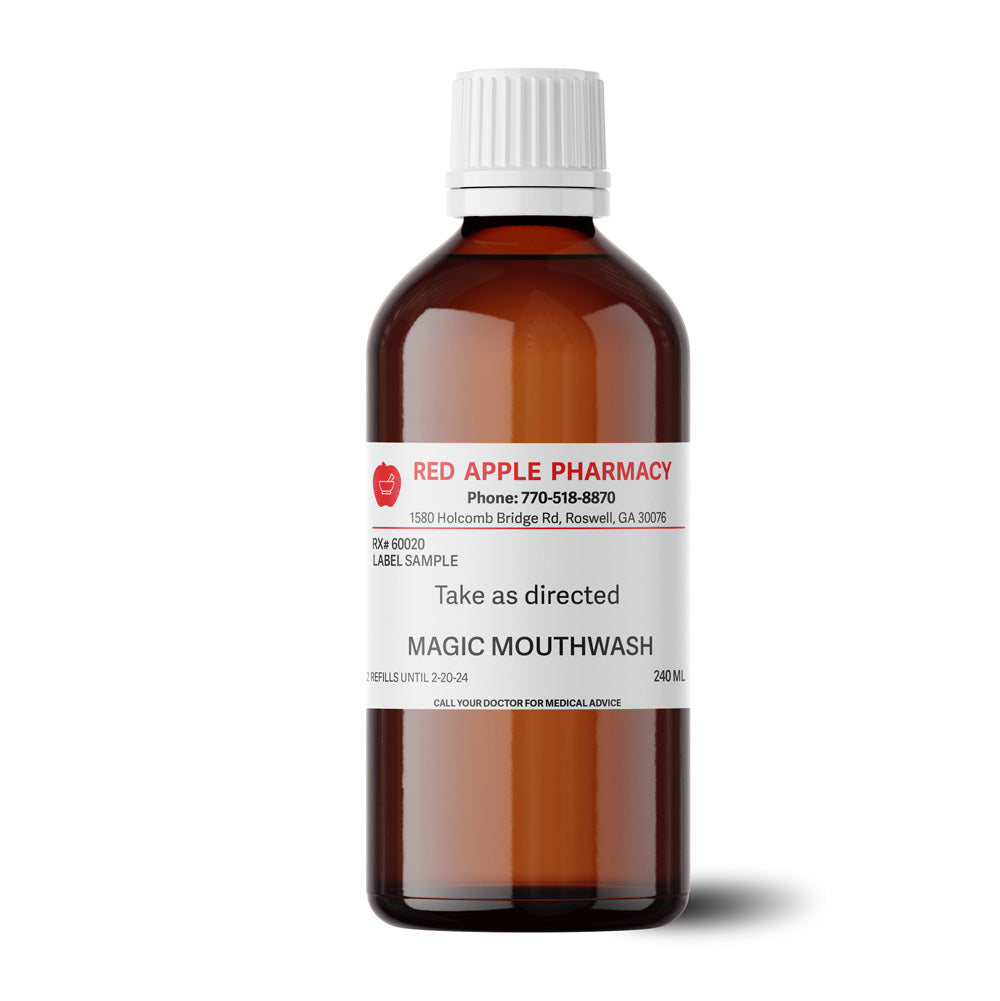 Magic Mouthwash
Ingredient:
Benadryl + Maalox/Mylanta + Lidocaine Viscous
In Stock At The Pharmacy
May not be available due to Lidocaine shortage. Please call the pharmacy for availability. A Prescription is required for magic mouthwash. Not sold online.
Currently unable to make Magic mouthwash. Lidocaine Viscous is on backorder. Please call the pharmacy for more information.
A prescription from your provider is required for this medication. Please have your provider send the prescription using any of these methods:
1. Electronically to Red Apple Interactive Pharmacy.
2. Fax: 770-518-8871
3. Telephone: 770-518-8870
We will inform you upon receipt of the prescriptions with next steps. Thank you.