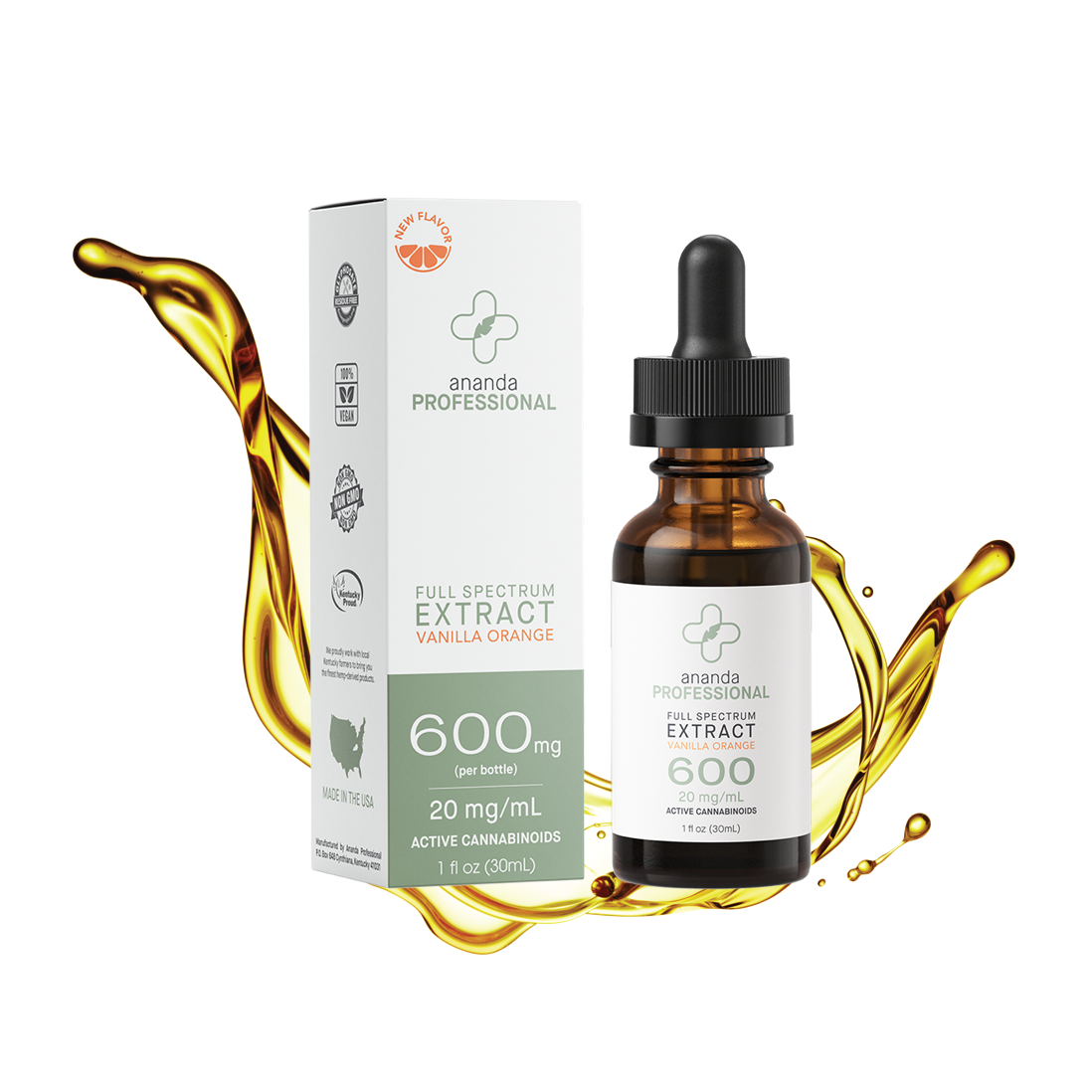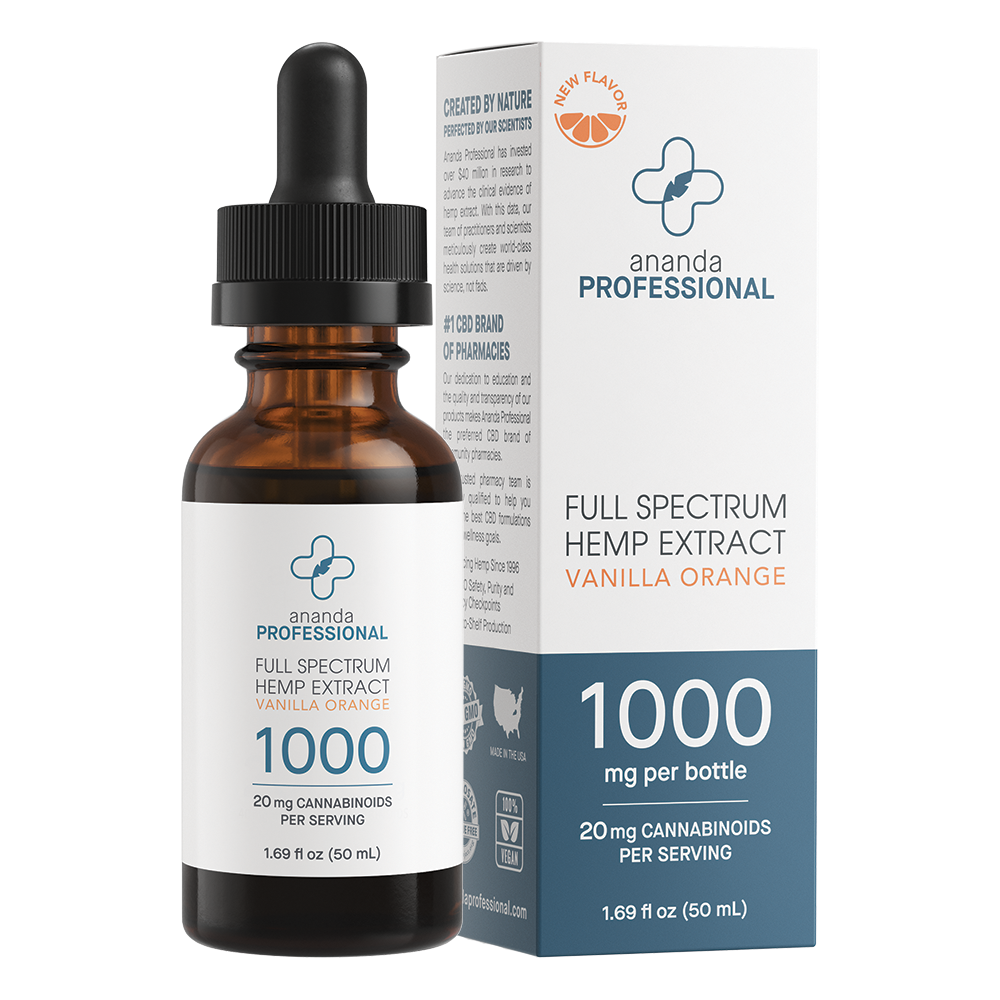 Ananda Full Spectrum Tincture - Vanilla Orange
CBD is not sold at our stores. For informational purposes only. Please use the link to buy from the manufacturer. Thank you.
Full Spectrum Hemp Extract
We are proud to profess our commitment to 100% vertical-integration at Ananda Professional. Vertical integration means we can trace every product to the exact field where we grew the hemp, in addition to the farmer who grew it and which Australian locale propagated the seed. This cutting-edge, multi-continental platform is an industry first.
Our products contain a full range of natural cannabinoids (such as CBD, CBC, CBG, CBN, CBDA), which are vital to experience optimum therapeutic benefits. Time-trusted ethanol extraction enables us to keep the rich and diverse phytonutrient profile in hemp fully intact.
Suggested Use:
It is a rewarding process to fine-tune the dosage that is perfect for you. We suggest starting with one dropperful in the evening, preferably with food. Monitor how you feel for a day or two at this dose. If you feel you need more, you can gradually increase your daily servings until you reach your desired result. For best results take oil under your tongue and hold for 30-60 seconds before swallowing.
Ingredients:
Medium-Chain Triglyceride (MCT) Oil, Ananda Full Spectrum hemp Extract, Natural and Artificial Flavors. Contains <0.3% THC.